The key factor when creating a successful florist marketing concept begins with the letter "P". But what are we referring to? Price? Product? Plants? Pots? Those are all important elements within the flower business, yet they are not the key factor we're after.
Floristry, and the floral sector in general, is held together by two main elements: plants and flowers. Breeders strive to bring into the market new varieties of flowers. Growers relish the growing process, aimed at producing the best out of the breeder's offerings. Traders seek exciting new products to offer florists, which strengthens the connection between growers and florists. Florists thrive, selling the products created from the flowers they receive.
This whole process moves forward because of one common element: Passion.
And passion is the key factor for success within any business.
Floristry businesses are not generally regarded as money-making machines. In addition, florists are considered to be more interested in floral design than making ends meet. Although it could be easy to believe the latter, we would still place all of our money on those florists rather than on the ones seeking to just make money. Why? Because those cash-driven florists would close shop when it's not profitable.
Any business owners driven solely by money, lack the passion for their product and their sector. Whereas those who are fighting to stay open through attitude, innovation and care for their purveyors and customers, have it.
From passion, comes resilience. Floristry and flowers are not just a commodity. Floristry is about representing nature and bringing it closer to people. It is a unique craftsmanship aimed at the creation of an exclusive, beautiful product.
So why is passion such a key factor for florists and also within florist marketing? Because it has been the driving force behind many leaders in the business, who have focused their efforts in a unique way.
Passion as a key driver.
Ultimately, passion is behind each key player in our industry. Not only do they know how to make money, they have mastered the art of bringing a high quality, unique product to the market.
There are great examples within our sector, including breeders, florists and internet companies. Each of them with a good amount of passion pushing their business forwards.
First we have breeders. They develop thousands of new varieties of flowers every year. And when it comes to this sector, Schreurs are champions. They introduced the Red Naomi rose, reinventing the concept of red roses.
Then, come those who grow the best varieties, such as Porta Nova. They have become growers of reference for the Red Naomi, producing it to perfection.
Yet, it's not only the big Dutch companies who have done well. Small growers have also been able to take on classic breeds and turn them into a success of their own. For example, the legendary Café au Lait Dahlia, a long Dutch Dahlia made by a Dutch breeder back in the fifties, has now experienced a worldwide resurgence amongst florists. This has been due to  local growers such as Floret Flowers in Washington State, USA. Their passion for growing seasonal flowers, and an ability to market their work as exclusive, have made their business model and following, grow exponentially.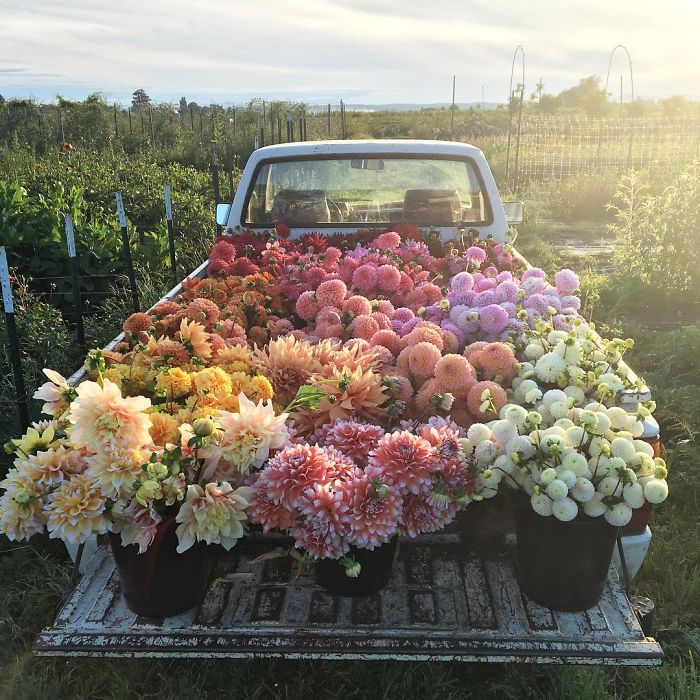 Photo: Floret Flowers
Next come traders. They have the huge responsibility of connecting the passion of growers to that of florists. Most large exporters focus on their sales numbers, which may be around the hundreds of millions  - or billions if you are reading this in the US. Yet, a handful of international and local exporters, and wholesalers, forego this trend. They understand that their mission, and the business model they are based on, are both aimed at connecting.
One exporter who strongly recognises the importance of connections, is Barendsen. Their key to success has always been to get the best product from local, small growers and connect them to the right florists. And their CEO, Jan de Boer, is responsible for this. Jan comes from a family of Dutch growers. His contagious enthusiasm has made him, quite possibly, the most passionate person amongst Dutch growers and exporters.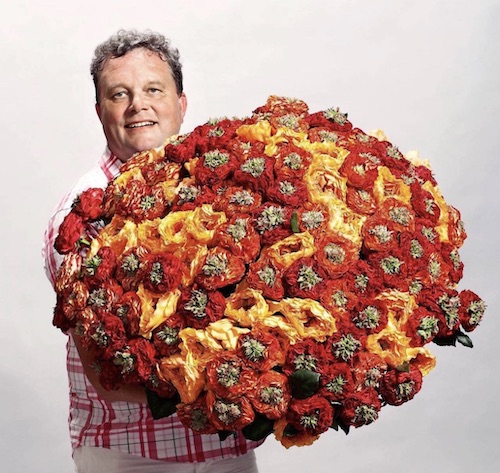 Photo: Barendsen
In the UK, there are few as capable and hardworking as Chris from South East Flowers in Kent. She possesses a keen ear, a wide range of knowledge and a passion for florists that has earned her countless awards. She is able to offer florists the right flowers and sundries, delivering them through an impeccable service. She gives her clients what they want, in a keen, personal style. She travels to Colombia, The Netherlands, and other corners of the world to source the best flowers and decoration materials, and is widely recognised amongst florists as "one of us".
However, when it comes to florists, how does passion work for us, and makes us, the best?
Florists come in so many shapes and forms, throughout time. For now, we will just focus on those who have profited the most via their passion. We are going to concentrate on the elements that made them who they are, and work out how to become inspired by – and never copy – their experience.
One of those whose success has been driven by his passion is Tage Andersen. Tage, a Danish florist in Copenhagen, started out modestly. Yet his unique look on floral design earned him the top spot in Denmark. He became the florist for the Danish royal family, due to his unique vision and his passion for floral design. His style is distinct, fusing nature, design and floristry. Every element he uses, he designs himself. His shop in Copenhagen is a reflection of this genius, with furnishings all made by him, and his colourful birds recreating his vibrant take on nature, flowers and interior design.
Further south we find Menno Kroon. Menno has become one of the most influential florists in the Netherlands because although his designs reflect a natural look, he stands out from the rest. His shop in Amsterdam show a philosophy for the unique, collecting rare flowers that reflect his personality when applied to interior design and events. He changes his shop five times a year – once for each season, and then once more for Christmas. He focuses on colour and seasonality which is appreciated by customers and neighbours alike.
Finally, Gabriela Salazar, known as La Musa de las Flores (instagram: @lamusadelasflores). She has changed the concept of floristry digitally, representing the new generation of florists. She uses the beauty of flowers to inspire thousands, especially those focusing on floristry for events and weddings. Gabriela, having studied history of art and with a background in publishing, changed her profession to floristry during her time in London. At the same time, she acquired a passion for growing special varieties of flowers. She now boasts of an incredible collection of her own in her hometown in Mexico. She has managed to include her passion for growing gorgeous breeds into her floral designs, which are far from traditional. Her distinct style is based on her knowledge of art history and photography. At the time of publishing, she has a mass following of more than 142,000 followers on Instagram who enjoy her vibrant photos and her obvious passion.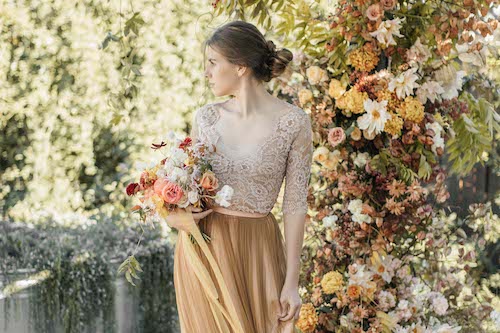 Photo: La Musa de las Flores
Of course, there are many other influential floral designers worth mentioning such as Daniel Santamaria, Per Benjamin, Gregor Lersch, Annette Von Einem, Pim van den Akker, Thierry Boutemy, Jeff Leatham, Daniel Ost or Tomas de Bruyne. These designers owe their success to their passion for design and floristry.
But passion in our sector doesn't need to focus solely on flowers. Passion in the flower business can also mean connecting flowers to consumers. As Richard Branson once said when he launched Virgin Money, " Our team saw a great opportunity for revamping customer service in Banking. While I wasn't passionate about banking, customer service is something that interests me."
With regards to this, two people come to mind. Although not florists, they work in customer experience and delivery services and are passionate about this part of the process. One of them is Interflora Spain's CEO, Eduardo Gonzalez. We've known Eduardo for some time because of our family's link to Interflora Spain. Yet what always amazes us about him is his drive to incorporate technology and flower delivery services. Interflora Spain's website brings florists together seamlessly, offering a satisfying user experience and an effective delivery system. This has positioned Interflora Spain as one of the best performing websites.
On the same note, the success of Bloom and Wild is due to the passion of Aaron Gelbard's, the company's CEO. His extraordinary vision to deliver flowers through British letterboxes, has made it incredibly easy to deliver flowers to customers.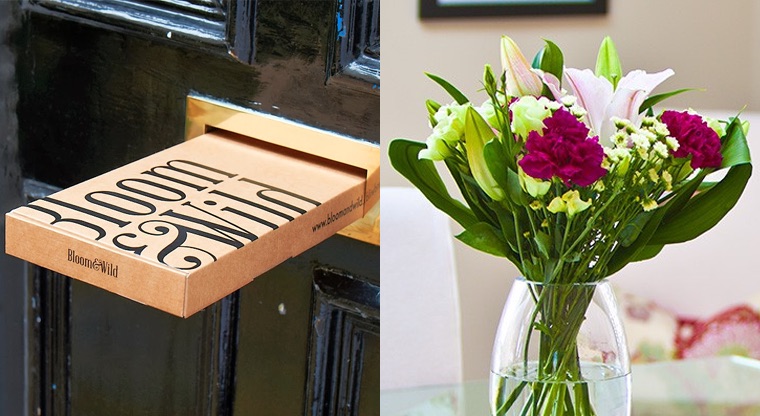 Photo: Bloom and Wild
And of course, those personalities that keep us in tune with what is happening in our sector are the real messengers that bring their passion of news and photography within their daily, weekly and monthly magazines. In this case, Blomster Magazine has been a cutting edge magazine. The editor, Jens Poulsen, is without a doubt one of those who live and breathe floristry. His passion in bringing out every key element of our sector is virtually second to none. The key to his success has been to connect his passion in press with the rest of the industry out of his own committement to improve the sector and inspire thousands with his images.
Your passion
But how does this factor contribute to individual success? How is this done?
Passion in floristry comes in all forms, and you need to harness, exploit and make it the key driver of success.
Passion enables you to take the necessary steps to organise your business and transform your unique vision into a business and marketing model that works for you. As we have seen, growers channel their passion to create the best flowers, traders channel their passion to florists by offering only the best flowers, and florists such as Tage, Menno, and Gabriela, strive to channel their success through their design philosophies. Both Interflora Spain and Bloom and Wild have done so by focusing their passion on technology and effective customer service.
Your passion will be the prime driver in finding your florist marketing concept. It will allow you to tune into what you want to deliver as a florist through design and overall shopping experience.
So, ask yourself:
Why are you in the florist business?

What drives you to want to stay in the business?

What are your fun factors? With plenty of negatives, focus on the positives.

Who are the role models in your sector?

What areas surrounding your passion for floristry interest you? You may discover new and innovative processes.
These are questions that will make you (re)focus and (re)direct your business, helping you (re)ignite your flower business.
You're here for a reason. Exploit this  opportunity to rediscover yourself, and let it change your life.