Photo Credit: Menno Kroon
You're a florist, and so am I. 
Over the past years florists have struggled to make their business grow, and in the many conventions we've attended the mood is usually gloomy. To a simple question like "How's your business going?", the answer one hears lately is "well, yeah, chugging along, paying the bills."
Naturally, our main concerns are keeping our businesses afloat and growing. Growth is what we want you to achieve for your independent floral business. But we believe that there is one key ingredient to kick start it all, and it isn't pricing, social media, etc… In this article we will cover the following points to understand where we are place within our industry and how to tackle the problems with one key solution.
 
If you ask Google "how can I create growth within my business", the search engine will give you thousands of pages with millions of generic answers. Additionally, these answers use business jargon and language that is tricky to understand. You will also find that the most common answers to this question are: Build a sales funnel. Customer loyalty programs. Global Platforms. Products innovation. Franchise. Social Media. Corporate Social Responsibility. Competition Analysis. Customer Segmentation. Work Faster. Technology First. Referrals.
Now, as a florist, you're probably considering the following:
What are they talking about?
How do I find the time to do this?
What are the key points?
I'm not looking to become the next international relay company and increase my business to that extent. I'm an independent florist after all.
How do I become a good independent florist?
What about my craft? Where does that come in?
All these questions need to be answered, but in an orderly, structured way. And making every answer specific to you as a florist. 
However, in order to understand how to create growth within a floral business, we need to understand why we are here in the first place. We must ask ourselves that, whilst looking at the threats and weak spots that have popped up over the past 10-15 years. These shifts are of the most importance when understanding our current context and starting point.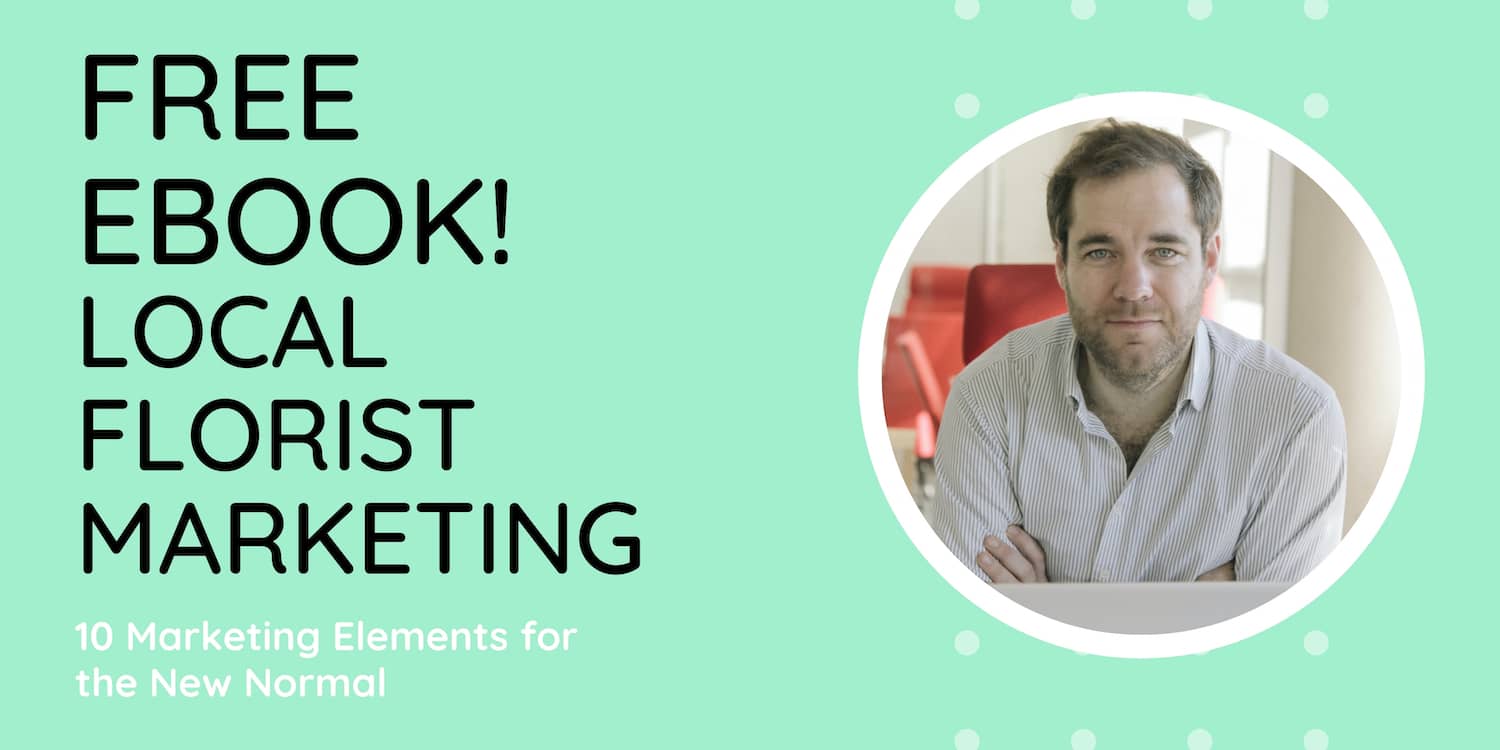 The aftermath of the great recession.
Over the past decade the industry has changed quite dramatically, and local florists seem to be falling behind. 
Over the past 15 years we have been hit by four large structural shifts that have changed our industry. And many have not been able to adapt their business model accordingly.
The first and most obvious was The Great Recession of 2008, which in some places around the world was still visible well into 2012-14. The Great Recession hit consumer behaviour, financial and real-estate markets, which in turn hit national economies. All these factors impacted the income for florists in many ways we all know well enough. Suffice it to say that in the worst hit country, Greece, some florists saw a decrease of their revenue of up to 90%.
For many sectors, including the florist sector, there has been a before and after from that recession. Before it happened, being a a high-street florist was much easier because there was a great deal of shop trade, Business-to-Business (B2B) spending and events. After the recession these sources of income fell through. Many floral business had to cut costs, believing this would blow over, and that better times would return soon enough. Some still think this way. This attitude was (is) of course, fruitless.
Another significant change was the rise of outlets selling flowers. Supermarkets, petrol stations, and other large, popular retail centres began stocking flowers as a way to increase sales to relieve their own falls in revenue.
These retail centres became huge selling points for flowers, resulting in a two-fold effect on the industry. The first was price. In these retail centres, flowers were sold at a lower price range than florists due to the optimisation of their supply-chain - they could buy in bulk, straight from the florist, centralising their activities in a distribution centre. The second was convenience. With various sales points throughout cities nationwide, consumers found it easier to purchase flowers whenever the need arose. The answer to "where can I get flowers?" was no longer "at the florist", but "at a supermarket, petrol station" or any other place, other than a florist. This had a huge negative impact on footfall-generated sales for florists, where consumers would buy from the shop more spontaneously.
The third, and most important structural impact, both before and especially during the recession has been the rise of the internet. According to statistics, in the first quarter of 2009, there was a total of $34,145 million in eCommerce sales in the US alone. In the first quarter of 2019 this sales volume was $140,346 million. This represents an increase of 411% in 10 years, with a yearly average of 41.1%. This is vastly different to the average of 3.99% year on year in US retail.
The growth in online sales has been huge and has impacted florists deeply. The rise of the internet has changed consumer buying habits and logistics. An increasing number of people buy online, especially millennials - born between 1983-1992. Today, online sales of flowers account for 3% of the market in Germany and 15% in the UK, according to a study by Dutch bank Rabobank. Those benefitting from this surge are large companies such as traditional relay companies, who can now sell to consumers directly from their website. They also have the budget to create efficient websites, attract customers, analyse all data and use online tools very few florists can access.
However, the internet has also transformed logistics. Internet companies selling flowers can now deliver to consumers via boxing and needn't depend on florists. This allowed large start-up companies - with investor backing through millions of dollars - to recognise the potential of the flower industry. They cut corners, dropping florists as their delivery services, and played in the same league as large retail companies through boxing. The internet therefore allowed for a new upper echelon of companies to leave florists with a reduced footfall, and its subsequent decrease in sales. These smaller business are also dealing with higher rent costs that leave them struggling to survive on a day-to-day basis.
As a result of all of this, B2C business has basically disappeared, and resulted in the fourth structural change. With the decrease of B2C customers, the only alternative has been to concentrate on events. Florists have now flocked to the event sector, creating another very competitive and specialised market with limited supply, limited growth, and that is feeling the effects from the past decade.
Over the last ten years an increasing number of florists that have started their business have done so by specialising in the wedding and event sector. These florists don't require physical retail spaces and focus only on events. The business model is different and more flexible. It is more attractive than the traditional florist who had a physical retail space, staff, and higher costs. Their reduced costs gives them a competitive edge over traditional florists.
Their edge comes not only from their costs, but also due to their time management regarding customers and marketing. Event customers take up a lot time. The days of catalogue-ordered weddings have disappeared and being able to tailor each event is paramount when aiming to convert leads into customers.
Finally, events florists need to be able to find the time to locate these leads, essentially through large marketing efforts. They therefore need to create attractive marketing campaigns. Today's events need to be unique, and creating eye-catching campaigns requires time.
Event floristry may be right for traditional florists, or not, but it's a part of the industry that is not as easy as before. For every possible event, there could be three or four florists fighting to secure it. Today, this fight has become much harder, with smaller margins than before.
With this current state of events, many florists have given up the fight, closed their shops or just retired. The rest of us looked at this overall picture, our monthly results and experienced a "bah humbug" sort of feeling. It's no surprise that any business owner asks themselves many times a week - some even daily - how can I make my business grow again?
 
In the "who is Mike" section of this website, you can find out what is driving us to help you find the answers to today's demands. We want to help you find the answer to your question within today's context. And we do this because of a good reason.
Back in 2008, when the crisis hit Spain, our base for almost 90 years, our sales plunged by 40%. We then asked ourselves how to create growth within a sector that was changing. We also wondered how to reintroduce ourselves to a new target audience as our old customers had died either economically or, quite literally. We wanted to do all of this in a changed market that included more florists and actors at a local and national level, than ever before. During that time, everyone sought the same: to create growth once more.
We tried everything to mitigate the problem. We cut costs, looked at our competition to see what they were doing compared to us, we networked to find new customers. But as a consolidated 90 year-old business, the new kids on the block seemed much sexier from a communications point of view, because of the novelty factor. We also compared ourselves to the big national players and realised we didn't have their spending power. 
What we did as a result was, to rely on our strengths, work on our weaknesses, identify our opportunities, and hold-off our threats. We discovered our fight wasn't with everyone else, but with ourselves. The issue wasn't simply cost-cutting, but reinventing ourselves as a company. We had to reestablish ourselves, staying true to our identity and finding those who valued our own tastes and expectations. It was about finding our niche, being us.
The essential factor towards growth in today's market
Going back to the original question you have probably asked yourself and googled quite often, and having understood today's market and our experience, we believe the best way to grow as a traditionally-based florist, or even a newcomer, is to find you niche.
What do we mean by niche?
A niche is a specialisation into a specific product, towards a target audience. In other words, somebody creates a specific product that sells to a particular audience, and satisfies this audience within an appropriate market demand (price, quality). 
Now this may sound smarty-pants and fancy. Yet all sectors use fancy language that sometimes seems foreign to us, yet it is just a language used within the business world. Not knowing certain terms them does not mean you're not good at doing business. The only part we need to trouble ourselves within the niche concept, is what really means being unique. Uniqueness is what will make or break your marketing model in an industry based on images and art. Your marketing will evolve around what makes your business special in an extremely saturated market. 
Is the market really that saturated? While you probably appreciate the value of buying flowers, and believe people should buy them more often, this is a belief that has greatly undermined our sector. To most consumers, flowers are luxury goods. In other words, they are products people can do without, unlike food, which a basic necessity.  Nevertheless, from 2018 to 2022 sales of flowers and plants is set to increase by 6%.
So, although we may think that our products are selling less, this is in fact not true. What has happened is that there is an increase in competition, because the majority of the growth mentioned above is in fact due to online sales. As a result, today's high-street is not only made up of cobblestone and brick, but also of code and keyboards. While this reality may seem daunting, it also creates a huge opportunity for local florists to create a niche product, away from any new competitors and online retailers.
But, how can we build a niche with increased competition, especially online or in the event sector? Clearly there's an a competition overload. This is exactly what allows us to create unique products and build a niche to differentiate ourselves from the rest. 
The Achille's heel of the online businesses is to sell volume and scale. As mentioned before, most business advice online focuses on a very wide concept: scalability. What does that mean? 
When you scale a business you want to sell more. Hence, all new digital businesses talk about scalability because as a tech company you think your product can sell more volume at a lesser cost. When you are based around software you can sell at a global scale, and the only cost would be the engineers running said software.
This sounds easy, but within floristry this is very tricky. Scaling your floristry business at a national level is very difficult because selling flowers is, literally, not new, and the costs involved are huge. In fact, Interflora and other similar relay companies have this model, which is different from independent florists. But the large scale businesses that have erupted due to the changes in how the internet is used, and the delivery methods described before, have created floral companies operating at a national level. Both these relay and national distribution businesses offer floral designs that cater to a huge audience. These products need to be as "standard" or deemed acceptable by a huge consumer number in order to translate into a great number of sales. These products are standardised floral arrangements to meet this purpose, with a "no frills" catalogue design.
This leaves a huge gap for the rest, an opportunity that independent florists can use to flex their creative muscles. But to achieve that creativity, florists need to find their own special niche and differentiate themselves, especially in event floristry where catalogue-driven customer service is dead. 
Each florist's niche needs to have a unique design and a personality that will sell that particular product to a particular section of society who seeks it. It may sound like you're fighting over the leftovers, but really, it isn't so. It will actually allow you to pick up customers for B2C sales in both your shop, and at events.
You are therefore asking yourself the question: How is finding my niche going solve my problems, if I am focusing on finding "who is left" and not focusing on volume?
The spin-off of selling a niche concept must become the first and most essential part of the florist business.
Your niche will allow you to:
:
Find your market
Find your customers
Find your marketing channels
Fine-tune your image to their needs
Grow your business within that customer base
Create a large individual sales price by providing your customer base with a higher value
Create a greater following
Create more recurring sales as customers stick to you.
All of that comes with finding your niche. However, this is not an automatic process. You need to know how to create your niche, be flexible, exist online and have a solid business model. Yes, it's hard work, but the rewards for your business are immense.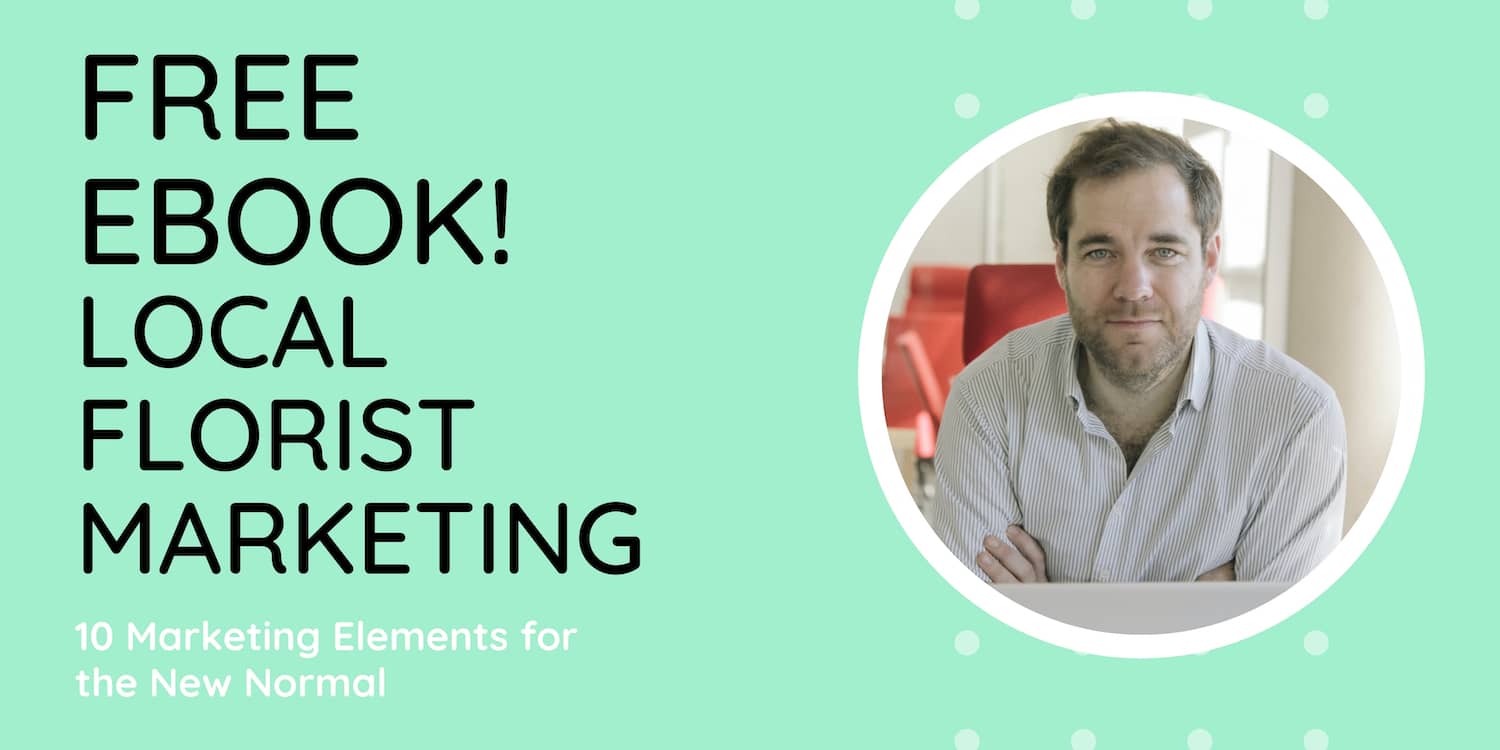 Finding one's niche as a flower shop can be quite tricky and it depends on so many different, yet important, factors. But before we dive into these, we need to answer one important question: what is a market niche?
Wikipedia probably gives us the best definition:
"The market niche defines the product features aimed at satisfying specific market needs, as well as the price range, production quality and the demographics that it is intended to target. It is also a small market segment."
But as described, not all products need to be defined by its market niche. "The niche market is highly specialized, and aiming to survive among the competitors from numerous super competitors." As a result one can create different products that fill a niche and make it unique from the other super competitors.
Hence, and most importantly: "The final product quality (low or high) is not dependent on the price elasticity of demand, but the specific needs that the product is aimed to satisfy and, in some cases, aspects of brand recognition (e.g. prestige, practicability, money saving, expensiveness, environmental conscience, or social status). When there are needs or desires with specific and even complex characteristics, the market niche requires specialized suppliers which are capable of meeting such expectations."
What does all of this mean for florists?
Although we are in a very competitive market, we can still make products and services which meet different customer needs. Creating a product and service which stands out from the rest is crucial. Additionally, we must not rely on the response of a customer to a price (price elasticity of demand). If customers see and and like a product, they will buy it because they know they can't find it anywhere else. And by this we don't mean that you increase your price or enter the luxury market. What this means is that you may create a product which may be cheap or expensive, where the quality many be low or high, but that meets the needs for the customer at that moment, now or in the future.
Therefore, one must focus on the key features that make up our industry, as well as reflect on your own nature, in order to create that (or those) niche product(s) in a saturated and competitive market. These features are, broadly, as follows:
Floral art skills
Competitor/Florist analysis
Flower and plant product research and specialisation
Purveyors
Your own product analysis and performance
Social media and internet statistics of products
The list can seem large and daunting, but it is in fact very doable and extremely rewarding. Not only will this make you focus on yourself, but also on your business. It will allow you to see points that you may have overlooked, or find new areas to focus on. Moreover, all of these steps you probably already do on a daily basis. All it takes, is looking at it all from a different angle to find your niche product, service or business idea.
At this stage, it is perfectly normal to ask yourself, where do I start and will it work?
The definition of an entrepreneur is somebody that takes risks. These risks can play out well or quite badly. Doubts and fearing a negative outcome is what generally prevents a florist from taking any risks.
But what if we said that the risk is not as great as you think?
If we rewind 20 years and look on what it takes to create a niche and what the spin-offs are, when building a successful product, the process would seem quite daunting. Because the elements that could contribute to the success of any risk were fewer. Why? There was less data and experience.
Much of what it takes to create a risk unfortunately means diving into data. Data is the key instrument through which we can measure consumer actions, perceptions and outcomes. These measurements allow us to determine whether our destination is correct and/or attainable.
With data we can make better rational choices that will allow us to create successful niches, because we can test them much efficiently than before. This change has happened because of the digital world that surrounds us and in which we need to take part, as a key step in creating growth.
Furthermore, experience counts. I'm not saying that we will give you the magic pill to cure every problem, but we want to let you know through our experience - and after observing the experience of others - how it can be done. We want you to find your niche and create a marketing concept based around it.
How can you do this? Click on the banner below and download the 10 essential elements of local florist marketing to find out how to get off to the correct start in reinventing your local flower business.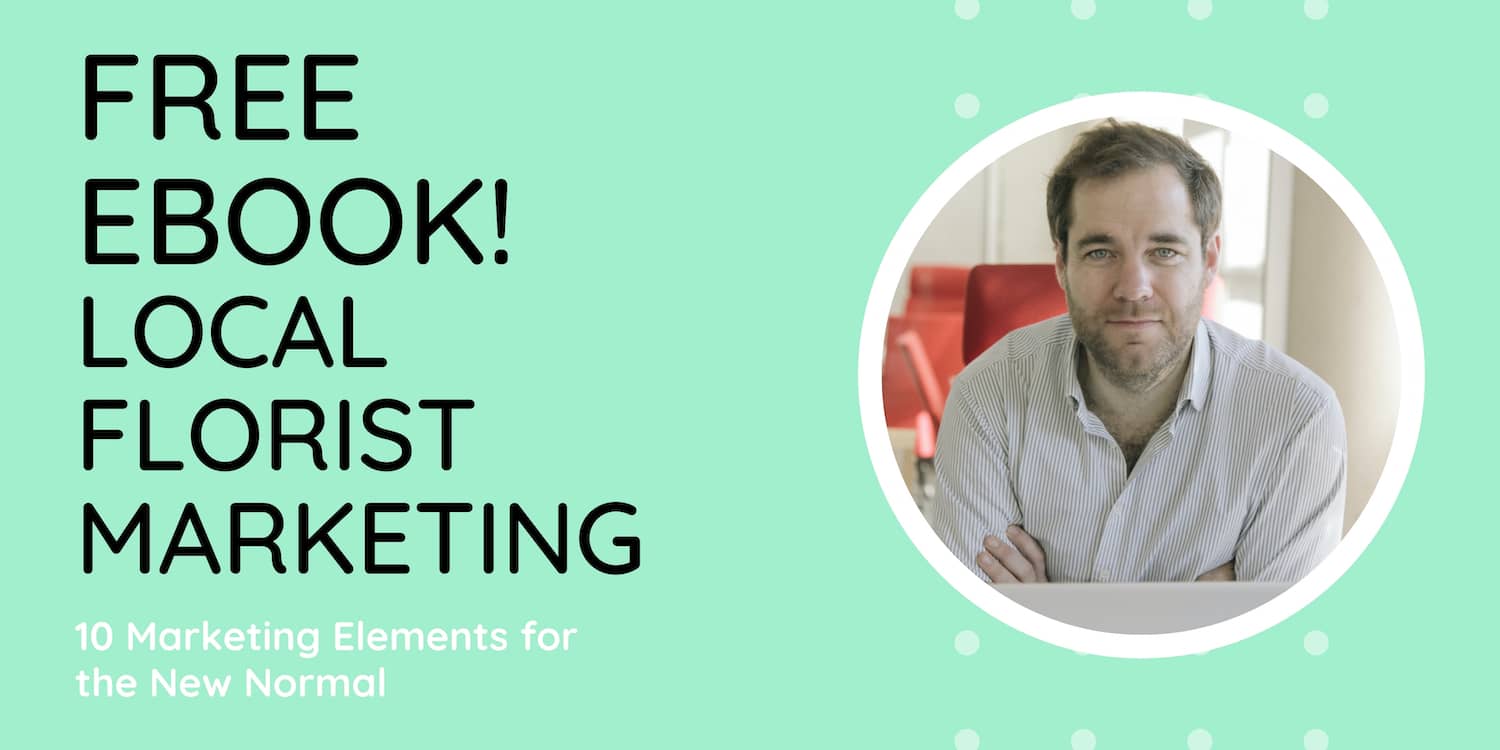 Are you ready for the next step?
Signup to our Free Local Florist Marketing eBook to know how the 10 essential elements for your marketing strategy.